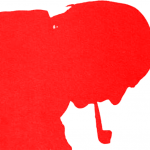 This Digital Library (with over 700 documents) is exclusively dedicated to study the work and furthering the memory of Harry Bertoia.
OUR MISSION

• search, collect and catalogue all documents in any format (written, video, audio, images) regarding Harry Bertoia and his work
• use this material to further the in-depth study of the work and legacy of Harry Bertoia
• make all the possible material, when free from rights, freely downloadable from this site
• provide controlled and certified links to documents available online that are not owned by us (Amici di Harry Bertoia)
• provide a list of documents that are in our possession, but are not freely distributable. These documents will be freely accessible (not in digital format) exclusively to students and researchers visiting us (Amici di Harry Bertoia) in San Lorenzo.
• allow visitors to upload to our website and share with others any documents in any format, regarding Harry Bertoia, that are in their possession
CONDITIONS OF USE
All content in this website is made available to the readers, but the authors state that the rights regarding the use of images of works of art published belong to their respective owners. Anyone who downloads, uses or circulates any content found in this site (be it text, media or external links) remains liable towards holders of the respective rights. The authors of this site shall not be liable for malicious or commercial activities resulting from the downloading or use of any content on the site.